I finally got around to reading Satya Nadella's Hit Refresh. If I had read the book in the initial days of my career, it might not have created much of an impact on me. However, my impression now borders towards the top quartile as I see through the beautiful attempt that Satya has made. Utilizing empathy, storytelling and anecdotes from his personal life, the author has accurately evangelized the company he has worked for and continues to deliver success at.
Persona mapping
A product marketing manager creates value proposition (messaging / positioning / etc) to appeal to different target segments and drive go-to-market metrics respectively. In a similar vein, the book attempts to service myriad target segments brilliantly. Having worn the PMM hat myself, I could see the words come alive as they succinctly created a nudge for the respective target segments. I almost imagined Satya envisioning this as a product and writing down a PRD for respective personas / use cases –
Existing Employee
As an employee,
I would want to know more about the views of my top management
So that I can comfortably focus towards solving customer pain points.
Potential employee
As an outsider,
I would like to know if Microsoft is actually the incoherent organization that most articles portray it to be?
So that I can join the company to solve some exciting problems
Enterprises
As a large enterprise struggling to adapt to the cloud and the gamut of emerging technologies that claim to help drive better business decisions
I want to know if Microsoft is the suitable partner for that journey
So that I can make an informed decision and move towards digital transformation
Government
As a government leader
I would want to understand how the latest technologies are going to impact jobs, the economy, the GDP, etc and more importantly, if any company leader is actually thinking about this rather than only profit maximization and cost optimization.
So that I can invite such companies into my territory and work for the benefit of my people
Potential customers and the cloud wars
As a leader at Microsoft,
I would want to pinpoint how Microsoft has a laser focus on addressing the customer's business problems, and will not even think of entering the customer's business,
So that I can comfortably establish trust with customers and Microsoft's focus towards solving their pain points.
Powering good
As a leader at Microsoft,
I would want to highlight the complex research projects being powered by Microsoft Azure, the goodness of technology generally and of Microsoft cloud specifically,
So that I can establish Microsoft as the company enabling good.
Strategy
While the book does position itself as a journal, it does not highlight the numbers or math that accompanied the various product and technology decisions underpinning Microsoft's tumultuous history. A dive into the calculations behind strategic decisions would have helped to shed a better light on how even the best researched decisions could backfire. Thereby highlighting the necessity of a culture of constant experimentation as compared to blame game.
At times, one gets the impression of peering in through a window and watching various Microsoft divisions at work. However, it is skewed towards a peripheral view without dwelling deep into the politics of a big organization and the consequent setbacks correlated to the same.
Empathy
I liked how the book talks about empathy. A skewness exists towards celebrating ruthless mercenaries under the garb of leadership. It was refreshing to read a book that talks about being a empathetic missionary than a mercenary. While its hard to say what goes on internally, the book does lead one to believe that Satya has brought in an empathetic culture.
Learning
For people who are curious and constantly learning, the book references some excellent reading material to a variety of articles, blogs and books across different subjects.
3D perspective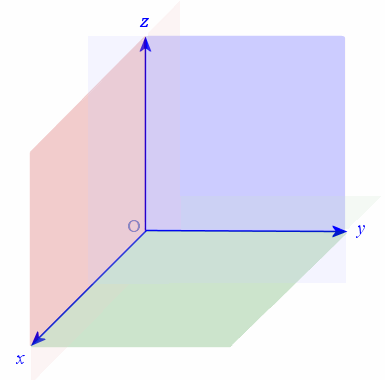 X- axis (product management) – As a product manager who is constantly driving the roadmap forward along with customers, while maintaining a keen eye on product and business OKRs; the book came across as a well conceived and executed product, and achieved its objective of forming a great impression of Microsoft on my mind.
Y – axis (evangelism) – Having been an evangelist in 2016 for the fintech solution's business unit of Cybrilla Technologies, I could completely identify with the overarching plot of the book.
Z- axis (cloud) – When I am questioned about my favorite products in the tech world, cloud is my go to answer. The ability to power disruption and innovation at a scale unseen in the history of human civilization is amazing to say the least.

Shameless plug – The team at Fintech Primitives has truly taken this to heart, and is harnessing the power of the cloud and APIs to enable some amazing new use cases.
Summary
Satya comes across as a balanced, thoughtful and empathetic leader, driving forward complex technology and business decisions in today's VUCA universe. With the added capability of taking a huge employee base along on the journey. The result is a well crafted compelling narrative about business in general and Microsoft in specific. If a net promoter score were to be calculated for this product, I would have fallen into the positive promoter bucket respectively.